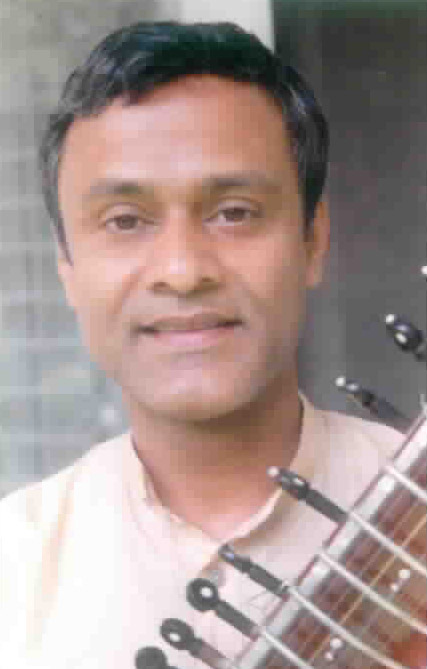 A creative and versatile musician Sanjeeb Sircar began singing and playing music at the age of six. His Sitar career is now about 35 years old during which he has performed and taught music at many places in India, Europe and the USA.
Prominent among his teachers are Dr. Raj Bhan Singh, Dr. K.C. Gangrade, Pandit Banwari Lal of Allahabad and the internationally renowned Ustad Shujaat Khan.
In addition to playing Sitar he also plays the Tabla, Guitar and Piano and has studied jazz to an intermediate level. Being a Christian he also plays and sings Christian Music. His music is marked by depth of expression and an innovative technique.
Presently based at New Delhi, India, Sanjeeb works as a freelance performer and a private teacher of music.